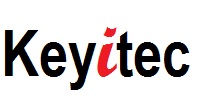 Manage Your Data Center Assets with Tangible Results

Air-Guard Flushmount
$85.59
116-800-001

The Flush Mount is used when making new installations in your data center to maximize energy efficiency.

Two Air- Guards can be installed together for applications that require large bundles of cables.

Designed with a removable back-brush feature that allows removal of floor tiles without disconnection of cables. This feature also allows large connectors to pass through the grommet without the need for an over-sized cutout.
The integrated trim saves time and labor; eliminating the need to cut individual trim fittings.
Includes mounting hardware and cutout template.
Dimensions:
Cutout - center installation - 10.50" X 4.5"
Cutout - edge installation - 10.50" X 5.25"
Usable area - 9.0" X 3.0"
Overall - 13.0" L X 6.25" W
Optional Safety Cover fits over the Flush Mount to provide a solid surface for increased durability and safety when cables are not going through the floor. OSHA may require the Safety Cover on construction sites. Allows for easy maneuver of equipment over floor cutouts. Dimensions: 4.0" X 10.0" Part Number: 116-800-002
---