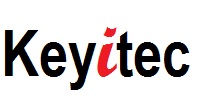 Manage Your Data Center Assets with Tangible Results

Air-Guard Extreme Flush Mount
$85.45
116-800-015

The Air-Guard Extreme is a heavy duty unit with a two stage, integrated sealing system, EPDM gasket material (UL94 HF-1 rated) and standard Air-Guard brush technology, to provide the most effective air seal.

Heavy duty, integrated Safety Cover comes as a standard component. This feature allows installation of the grommet during the construction phase and eliminates the risk of injury by someone stepping through the grommet opening.

OSHA jobsite statutes require open holes in floor panels to be covered. The cover may remain in place until cabling systems are installed and may be saved for future use.

Easy to install and integrates with the access floor static dissipative system.
Dimensions:
Cutout - 9.0" X 6.25"
Usable area - 7.25" X 4.75"
Overall - 11.0" L X 8.25" W






---